Anthem Studies in Decoloniality and Migration publishes scholarly works engaging on an epistemological and empirical level with recent advancements in social theory and cultural critique from a decolonial perspective. The series introduces new fields of social enquiry and cultural analysis. Titles focus on such topics as racial capitalism, the local expressions of global inequalities, the communal, indigenous struggle, refugee/migrant protest, migrant and diasporic networks, transnational and decolonial feminisms, as well as anti-racist and intersectional solidarity.

Series Editor
Encarnación Gutiérrez Rodríguez, Goethe-University Frankfurt, Germany

Editorial Board
Sandra Gil Araujo – Universidad de Buenos Aires, Argentina
Andre Keet – Nelson Mandela University, South Africa
Suvi Keskinen – The Centre for Research on Ethnic Relations and Nationalism, University of Helsinki, Finland
Yuderkys Espinosa Miñoso – GLEFAS and Universidad de Buenos Aires, Argentina
Rhoda Reddock – University of the West Indies, St. Augustine, Trinidad
Shirley Anne Tate – University of Alberta, Canada
Salla Tuori – Åbo Akademi University, Turku, Finland
Gladys Tzul Tzul – Universidad de Puebla, Mexico and Institute Amaq', Guatemala

Proposals
We welcome proposal submissions for challenging and original works from emerging and established scholars that meet the criteria of our series. We make prompt editorial decisions. Our titles are published in print and e-book editions and are subject to peer review by recognized authorities in the field. Should you wish to send in a proposal for a monograph (mid-length and full-length), edited collection, handbook or companion, reference or course book, please contact us at: proposal@anthempress.com.
£80.00, $110.00 Hardback
August 2023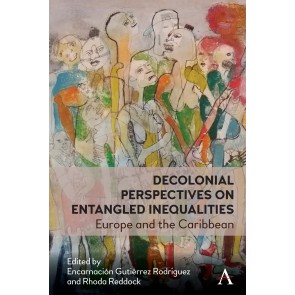 £80.00, $125.00 Hardback
February 2021